Why Moving Helps Seniors Cope with Losing a Spouse
Published: 2018/07/27
When coping with the loss of a spouse, seniors often aren't sure where or how to begin. Unfortunately, research shows that many seniors who become widows or widowers become socially isolated and lonely. As a result, seniors put their health at risk because they develop depression and fail to take care of themselves. The research also shows that seniors who become depressed after losing a spouse have shorter life expectancies. The best way to ward off the depression and health risks that can result from the grief after losing a spouse is to move to a new, smaller home with neighbors close by or into a local senior living community full of other seniors.
Downsizing is a Healthy Way to Cope with Loss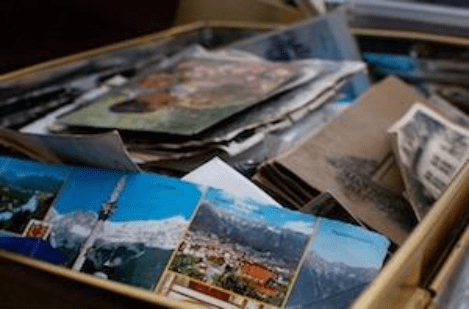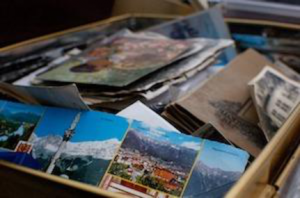 Whether you are selling a home to move into a smaller, more accessible one or into a senior living community, you will need to downsize. Going through a late spouse's belongings is not easy, but it is part of the grieving process and is a healthy way to cope with the pain of losing a spouse. The surviving partner is in a position to make decisions about clothing and personal belongings, which gives them a sense of purpose and a feeling of control during an otherwise chaotic and stressful time.
Seniors often choose to downsize with the help of their family members, which gives them a chance to tell stories and share good memories of their late spouse. It also gives widows and widowers the opportunity to give sentimental items to their children and feel good knowing they have passed along something special of their late spouse's to their family.  Family members often find themselves laughing and remembering long-forgotten moments when they downsize together, and the entire experience helps everyone heal after such a painful loss.
Starting a New Chapter Helps Seniors Move through Their Grief
It can be painful for a senior to continue to live the same life after losing a spouse. They find themselves looking for their departed loved one or feeling more lonely in a house that is too large for one person. When a senior makes a decision to sell their family home, they give themselves permission to being a new chapter. They continue to hold memories of their spouse, but they do not feel isolated in the home they shared together for so long.
Many seniors opt for selling a home and moving to a local senior living community. They can choose to live with another senior in an apartment or smaller home if they want to save on expenses. Or, they can choose to live in a private room, apartment, or smaller home. Either way, they don't have to worry about taking care of a yard, maintaining a large home, or cleaning when they move to a senior living community. They have time to pursue hobbies or other interests and participate in social activities within the community.
Making New Friends Prevents Loneliness and Isolation
Whether you move to a smaller, more accessible home or a local senior living community in the months after your spouse's death, you need to make an effort to stave off loneliness and depression that comes with losing a spouse by making new friends. If you purchase a smaller home, take a walk around your new neighborhood in the morning or evening to meet your neighbors and get to know one another. Eventually, you will begin to develop friendships that can lead to card clubs, quilting circles, walking clubs, or other social activities that will keep you socially active and healthy. If you're looking for more ways to stay socially active, check out the ideas from Everyday Health.
If you move to a local senior living community, you will have even more opportunities to meet new people and stay socially active. The majority of senior living communities offer entertainment, social outings, and on-site facilities such as golf courses, community pools, exercise rooms, game rooms, theaters, and more. Better yet, you will live among seniors and have neighbors and friends close by every day to help prevent loneliness and isolation.
Knowing how to cope with the loss of a spouse is not easy for seniors. After taking some time to go through the grieving process, seniors should downsize and move into a smaller, more accessible home or local senior living community to cope in healthy ways, start a new chapter of their lives, and make new friends to prevent loneliness and isolation.
Image via Pixabay by Unsplash